DEGAS STOLEN, MISSING
Over a dozen Degas pieces have been the victims of notable thefts and losses: from the Nazis to pure burglary, and the fictional imaginings of best-selling authors. A handful of Degas works were caught up in what has been billed as the "the most valuable art heist in [modern] history." Some $500 million in art was lifted in the St. Patrick's Day robbery of the Isabella Stewart Gardner Museum in 1990. Two thieves posed as police officers, entered the facility, and tied up the security guards. They proceeded to pack up 13 precious artworks including rare early sketches from Degas' tours of Florence: La Sortie de pesage, Cortège aux environs de Florence, Program for an Artistic Soirée 1, Program for an Artistic Soirée 2, and Three Mounted Jockeys. These artworks have yet to be located, though the original theft has been linked to the Boston mafia. Until recently the museum was offering a $10 million reward for any leads on their missing art's whereabouts. It's thought to be the largest privately funded theft reward of all time. Also stolen in the United States, as noted on the FBI art theft registrar, are a bronze horse by Degas and a sketch of two horses.
HAVE YOU SEEN THESE MISSING DEGAS PIECES?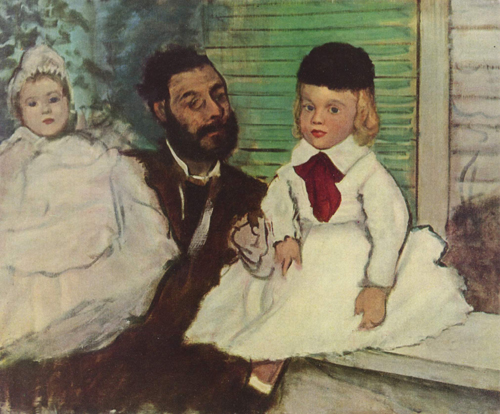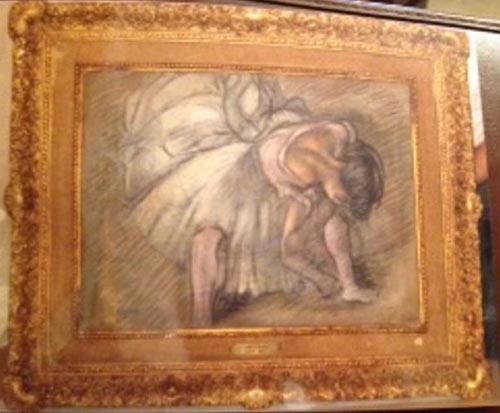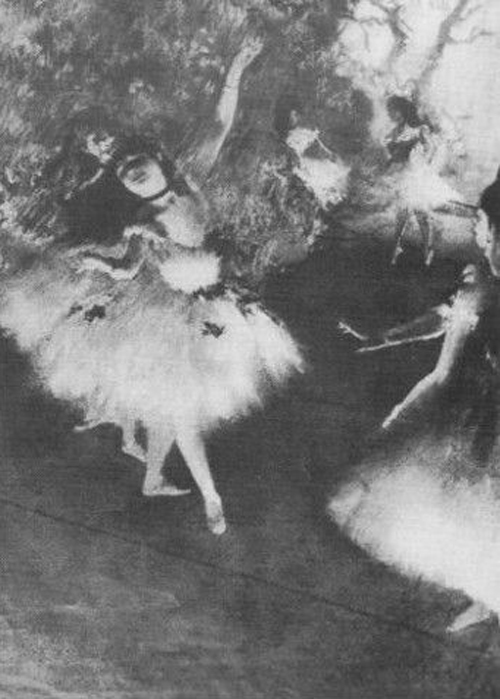 In Cyprus an elderly man had a chalk drawing of a Degas, Ballerina Adjusting Her Slipper, stolen from his safe in 2014. He had been coaxed out of the house by a meeting with a pair of Russian lawyers who claimed to want to buy the painting. A week prior, one of the "lawyers" had visited the man's home to view it. Suspects were arrested shortly after the crime, but the artwork is still missing.
Several years prior the Emile Bührle Collection lost a number of priceless Impressionist masterpieces, including Edgar Degas' Count Lepic and his Daughters. In February of 2008 three masked gunmen rushed the museum and fled with the booty that, in addition to Degas' portrait, included Van Gogh, Monet, and Cézanne art. The artworks have yet to be recovered.
A beautiful Degas of Five Dancing Women (Ballerinas) has been missing since around 1940, when Nazi-allied Hungary confiscated it from Jewish Baron Mór Lipót Herzog's collection. Fabulously wealthy and an exceedingly influential collector, Herzog died in 1934 and left his two thousand five hundred nearly priceless artworks to his wife and children. They attempted to hide most of the art in factories and basements when Hungary began persecuting Jews but were successful only for a short period before the contents were discovered and the remaining Herzog family either fled or were interred in concentration camps. To date, there have been no record or sightings of Degas' Five Dancing Women.